Dual Language/Bilingual Programs Home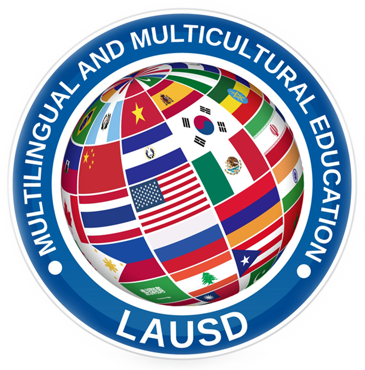 Multilingual and Multicultural Education Department
Our office supports Dual Language and Bilingual Programs. We provide training and support to school communities, local districts, and parents in implementing these specialized programs.
Dual Language Administrator's Meeting

Secondary Dual Language Auxiliaries FAQ

2020-21 Dual Language & Unified Enrollment Education Principals' Timeline

California Spanish Assessment Workshop (Grades 3-8 and 11)

Date: Saturday, February 8, 2020

Time: 8:00 a.m.-12:00 p.m.

Registration: MyPLN Keyword: DualCSA 2019-2020

Training on Entering Enrollment Capacity and Verifying Target Language Eligibility

Date: 1/14/2020; 1/15/2020; 1/16/2020

Various Locations

Registration: MyPLN Keyword: Dual Language/Unified Enrollment Tasks 2019

Secondary Dual Language Spanish Teachers Professional Development

Dates: 1/25/20, 2/22/20, 3/28/20

Registration: MyPLN Keyword: Secondary Dual Language Spanish 2019

Modified Oral Proficiency Interview (MOPI) Training

Revised Dates: 1/9 & 1/10, 6/16 & 6/17

Time: 8:30 a.m.-4:30 p.m.

Registration: MyPLN Keyword: MOPI 2019-2020

Secondary Dual Language Professional Development

Revised Dates: Saturday - 2/8, 3/7

Time: 8:00 a.m. - 12:00 p.m.

Registration: MyPLN Keyword: PBL in DLE Secondary

New! TRC Atlas Spanish Texts at Dual Language Schools

The TRC Atlas Spanish texts have been revised with authentic text to improve your students' reading experience. These changes have been made based on feedback from the LAUSD Multilingual & Multicultural Education Department (MMED), Dual Language Schools, and Spanish literacy authors and experts, including Elizabeth Jimenez and Gisela O'Brien. Syntax, vocabulary, and cohesion of the texts have been enhanced to be more appropriate for Spanish language readers.