Return to Headlines
Los Angeles Unified Celebrates National Special Education Day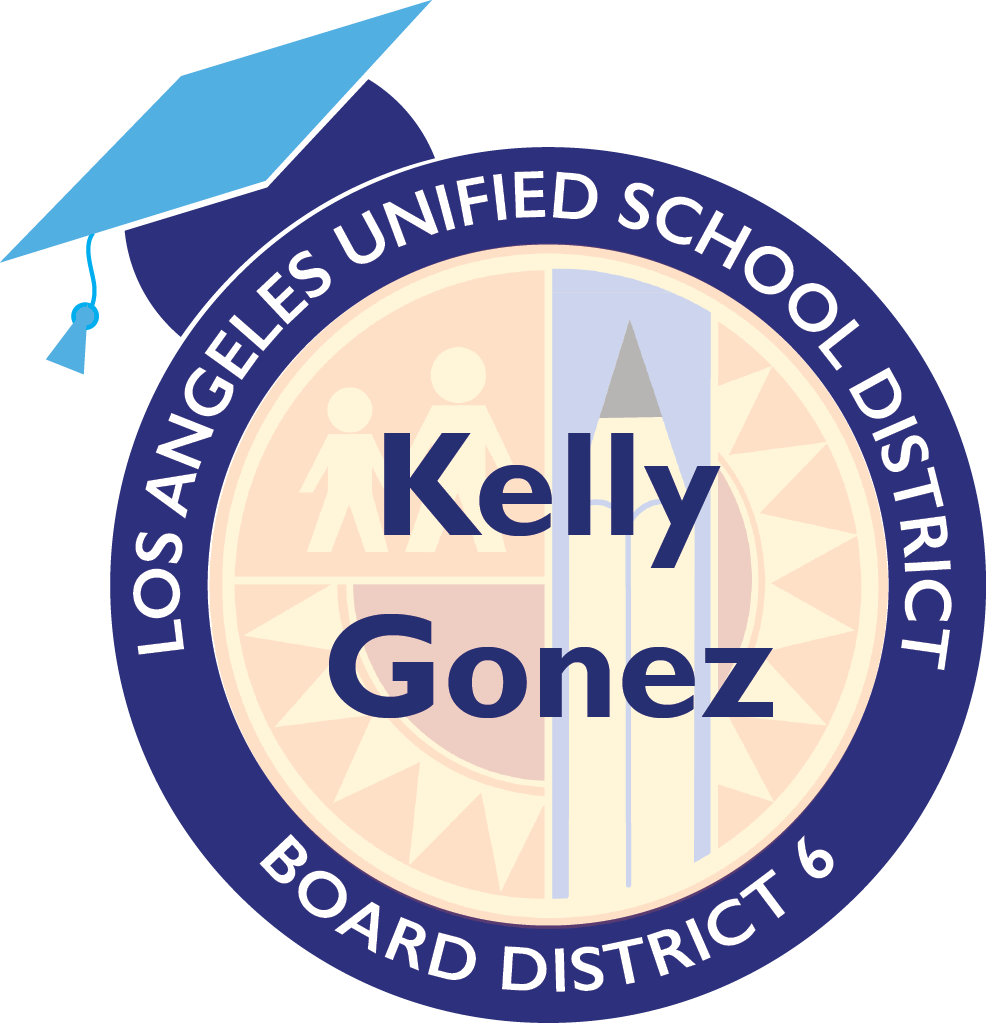 Contact: FOR IMMEDIATE RELEASE
Megan VandenBos, 213-241-6388 Nov. 14, 2023
Los Angeles Unified Celebrates National Special Education Day
Resolution highlights need for more funding to support students,
especially those with moderate to severe disabilities, in their unique educational needs
LOS ANGELES, Nov. 14 2023 – The Los Angeles Unified Board of Education today unanimously reconfirmed its commitment to the District's students with disabilities in its commemoration of December 2 as National Special Education Day. In particular, the resolution, authored by Board Member Kelly Gonez and cosponsored by Board Member Scott Schmerelson, emphasizes the need for more funding to support the needs of students with moderate to severe disabilities. Despite the passage of the Individuals with Disabilities Education Act of 1975 (IDEA), there remain significant disparities between the funding the District receives to educate students with disabilities and the actual resources required for such programs.
"Special Education Day is an opportunity to celebrate the incredible ways that our students with disabilities contribute to our school district and to emphasize our continued commitment to meeting their needs," said Board Member Kelly Gonez. "It is also an opportunity to advocate for the additional resources from our federal and state government to support these students and their families. Our students deserve nothing less."
"Our classrooms, culture and society are made more representative, more holistic when everyone has a seat at the table," said Superintendent Alberto M. Carvalho. "Different ability statuses should not only be identified in schools, but they should be celebrated. Los Angeles Unified recognizes National Special Education Day and calls on the state and federal government to increase special education funding. For too long we have chosen to underfund these programs and, for the sake of equality and the future of our country, that must end."
"As we designate December 2 as National Special Education Day, let's redouble our efforts to insist that the critical investments we make in our special needs students are matched by the federal government as required by IDEA," said School Board President Jackie Goldberg. "We are proud of the services we provide, and we value the contributions of all of our students and families."
"As chair of the Special Education Committee, I find it absolutely necessary to increase funding and support for our most vulnerable student population," said Board Vice President Scott M. Schmerelson. "I am honored to co-sponsor this resolution, knowing full well that, while improvements are being made, we must also enhance how we provide these services."
"While Special Education has been woefully underfunded federally, we remain committed to providing the best education to students with disabilities while advocating for increased funding," said Board Member Dr. George J. McKenna III.
"As elected leaders, the Board of Education has a responsibility to advocate for fully funded public schools in California, and to be a voice for our students, especially those with disabilities," said Dr. Rocío Rivas. "My own regional office is at Perez Career and Transition Center, and I see firsthand how much goes into helping our special needs students get through their education and graduate to independent living."
"We commemorate the progress this country has made to provide a high-quality, equitable education that meets the unique needs of every child," said Board Member Nick Melvoin, "and we will continue advocating for the full funding of the federal Individuals With Disabilities Education Act to make this goal a reality for all our students and families."
"In honoring Special Education Day in Los Angeles Unified, I acknowledge our over 65,000 students receiving special education services as well as their incredibly dedicated educators and families," Board Member Tanya Ortiz Franklin said. "This celebration is both a commemoration of progress we've made as a nation towards inclusion and also a reminder of the ongoing journey towards more equitable services. I look forward to advocating alongside my colleagues for additional funds to further support our students with disabilities."
# # #