Return to Headlines
Chief Academic Officer Dr. Frances Gipson Named To Prestigious Position at Claremont Graduate University (06-28-19)
CONTACT: FOR IMMEDIATE RELEASE
Shannon Haber, 213-241-6766 June 28, 2019
Chief Academic Officer Dr. Frances Gipson Named
To Prestigious Position at Claremont Graduate University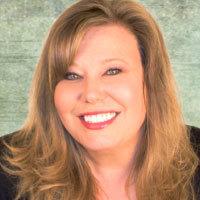 Chief Academic Officer Dr. Frances Gipson, a career educator and administrator for Los Angeles Unified, has been appointed as director of the Urban Leadership Doctoral Program and a clinical associate professor at Claremont Graduate University's School of Educational Studies (SES).
Dr. Gipson will begin her new position on July 15.
"Dr. Gipson has spent her career as an advocate for students," Superintendent Austin Beutner said. "Her super-power is caring for kids. We thank her for her hard work and dedication to our students, families and employees, and we wish her all the best in her exciting new role."
As the top administrator in the Division of Instruction, Dr. Gipson oversees academic strategies for more than 600,000 students in preschool through adult school. She began her career in public education more than 25 years ago as a teacher at 107th Street Elementary School and taught at other elementary and secondary schools across Los Angeles Unified. She also was principal of the award-winning El Sereno Middle School and Magnet Center and previously served as superintendent of Local District East, where she led a staff she dubbed, "Team Kid." Dr. Gipson also guided Los Angeles Unified's vision of a Primary Promise to a College Promise; advocating for our earliest to adult learners.
Dr. Gipson has taught educational leadership at Cal State LA, in UCLA's Teacher Education Program, and at the Principals Leadership Institute. She has been nationally honored as the Top 30 Transformers, Trailblazers and Technologists. In May, she was honored as the recipient of the SES Distinguished Alumni Award and received the President's Award from Associated Administrators of Los Angeles.
"It has been a heartfelt and humbling honor to serve the students, families and employees of Los Angeles Unified," Dr. Gipson said. "My reflections here are filled with gratitude, awe and deep appreciation of the joy and determination I witnessed each and every day from the leaders and learners in this system. The academic mission of CGU is to create new knowledge and to prepare leaders who will go out into the world with the purpose and skills to make it a better place. Returning to my alma mater is an intersection of many of the values I hold to prepare the next generation of scholar leaders who possess a deep commitment to accelerating the promise of flourishing urban education systems."
###